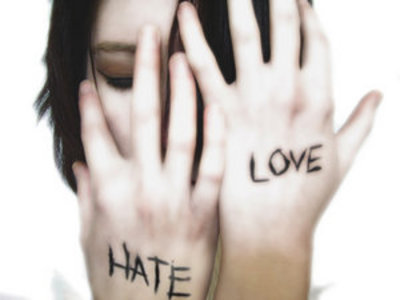 I've been receiving questions on this blog and over on my
YouTube channe
l about why I don't like particular companies and rave about others. I just had to disable ratings on several of my Paraben Free videos over at
YouTube
because someone went through and gave everything one star. I have a good idea who did this. Truthful opinions about products can be bad for business.
I'm an average woman who loves makeup, only I read the product labels. If a company is selling products full of Parabens and other chemicals, I'm going to call them on it. I've called BS on many companies and product lines I have been loyal to for years. As for the Paraben Free products I may give poor ratings to, that's my opinion. That's money out of my pocket for a sub-standard product, and I am going to share my experience so the next person can make an informed decision. There are some very good Paraben Free product lines and mineral makeup product lines, there are also some clunkers. I would rather you not spend your money on the clunkers, it's that simple.
Q:
Where do you get the products that you write about here and on
YouTube?
A:
I buy them myself. There are a few things that I do get through
Makeup Alley
product swaps (trading out Paraben items), but most I buy either in drugstores, Meijer, or online.
Q:
Do companies give you kickbacks or special discounts for talking about them?
A:
Nope. I don't actively tell companies that I am writing about their products. There have been a couple who have found my videos and blog, but they only thanked me for sharing my opinion. I
don't receive any discounts, free items to try, or any other incentive to give a positive review. I sign up for product e-mails, newsletters, etc. on websites and usually bite when they send me notification of a sale - just like every other customer.
Q:
Why don't you show your face on your videos or have photos of yourself on the blog?
A:
Well, you aren't missing anything by not seeing my face! I do have a photo up on my YouTube page. I use my camera and my cell phone for videos and photos and neither are especially good quality. I really need a webcam and a better camera so I can show color swatches. Maybe Santa will be generous this year...
Spackling in 1984. Oh, the PARABENS!!!!