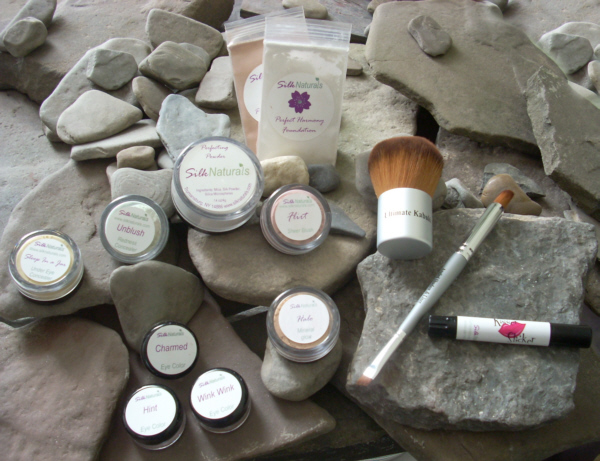 RECOMMENDED
Samples:
~ $1.25
Full Size Products:
~ $3.75 - $8.99
Shipping:
First Class USPS - "Shipping starts at $2.75, and the most you will ever pay for shipping is $6.50."
Product Quality:
5/5
Turn Around Time:
5/5
Service:
5/5
Overall:
5/5
I received my sample order from
Silk Naturals
a few days ago and just can't say enough good things about the website or the owner, Karen. The products are outstanding and the samples are generous. I am thrilled that the shipping is based on weight. The shipping for my 3 blush samples and my lipstick was $2.00. Can you believe it?! The prices for full size products is also very reasonable.
The website has a
line of popular clones
; MAC, Bobbie Brown, Nars, etc. I immediately ordered a
full size of their 'Climax' (Nars Orgasm) after receiving my sample.
There is a forum
on the website where you can speak with the owners and other Silk Naturals fans. You can even make requests for clone products that you want added to the inventory. THAT'S listening to the customers!