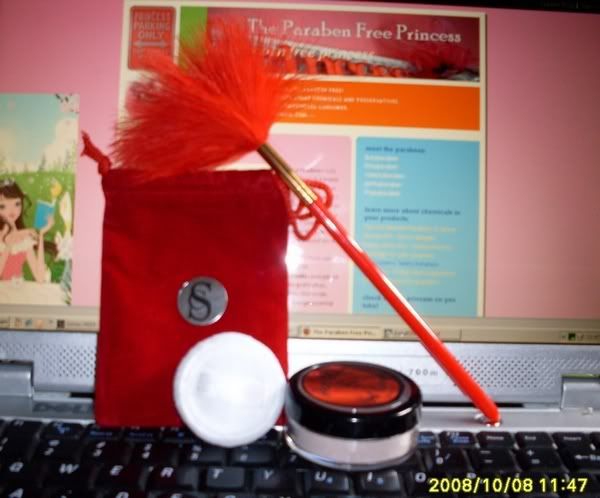 RECOMMENDED!
Just got in another mini Spell haul. I had read about their latest product on the
Spell Blog
and wanted to check it out.
Sexy Places Illuminator
- $8.99
Natural Glow: A perfect choice for mature or oily prone skin to create a soft natural glow. A gorgeous replacement to veils, this decadent finisher contains Boron and Silica which are ideal for "blurring" out the appearance of fine lines and creating a natural radiance on mature-oil prone sklin types. Its harmonically balanced in our 3 tier system for all skin complexions.
Ingredients:
Methicone Sericite Mica, Mica, Boron, Silica, titanium dioxide, iron oxides.. Full 20 gram jar.
Sexy Places comes in a red velvet pouch and includes a red feather duster/tickler (which has already been confiscated for other uses...). The jar includes a little powder puff as well.
This stuff is just pure glow. It's gorgeous! You can see the difference between th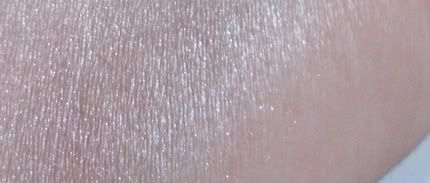 e Spell and the bare skin on my arm. My picture does not do it justice. I had to adjust all of my camera settings to capture it, so it made my arm look strange
and wrinkly. This is so pretty just watching the light reflect off of it. This one is all shimmer with no sparkles. Their other product,
Sexy Sparkles
does contain sparkly bits if you want that look.
Remember, you get 25% off and free shipping for a year when you buy their
VIP pass
.