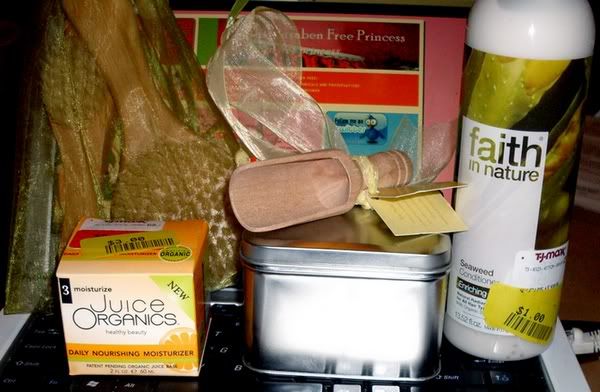 I had read that people were making incredible hauls from TJ Maxx over on Makeup Alley. Crazy prices like .30 and .50 for full size products. I decided to check my local one out. I didn't have the luck of some of the posters, but I found a few useful items that passed my ingredients test.
The brushes in the green bag are wood and boar bristle. I bought 2 sets. $1.00 each.
Juice Organics Moisturizer. I have wanted to try this for a while. $3.00.
The tin contains fizzing bath sea salt. $.70.
Faith in Nature Seaweed Conditioner. $1.00.
Remember to
read your ingredients
if you go on an expedition!