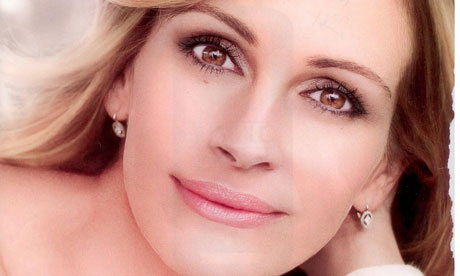 In 'well, der' news, the UK has banned L'oreal ads featuring Julia Roberts and supermodel Christy Turlington because they have been deemed as overly airbrushed. If America did this, there wouldn't be a magazine left on the stands at the grocery.
L'Oréal has been forced to pull ad campaigns featuring Pretty Woman star Julia Roberts and supermodel Christy Turlington, after the advertising watchdog upheld complaints by Liberal Democrat MP Jo Swinson that the images were overly airbrushed.
Swinson, who has waged a long-running campaign against "overly perfected and unrealistic images" of women in adverts, lodged complaints with the Advertising Standards Authority about the magazine campaigns for L'Oréal-owned brands Lancôme and Maybelline. The ASA ruled that both ads breached the advertising standards code for exaggeration and being misleading and banned them from future publication.
Full Article.