When I saw the headline that Pope Francis met with You Tube beauty vloggers, I laughed. It had to be an
Onion
story. Nope. He met and praised fashion and beauty personalities for their positive messages and sense of community. Thinking on it a bit, I have to agree with him. Regardless of the topic, a good blog or You Tube channel can bring people together for a common interest and create a micro community. This is one hip Pope.
Now, I just need to get Pope Francis on the paraben free wagon.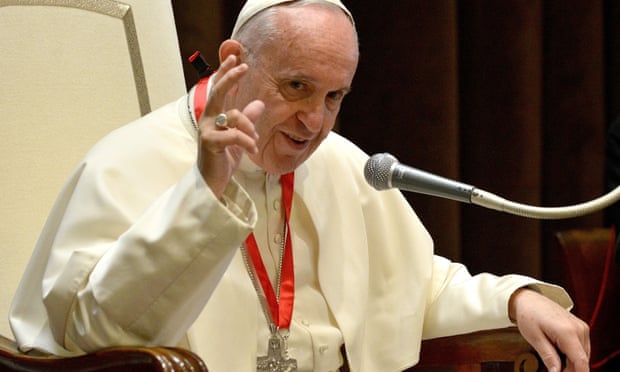 "The eclectic group of 12 YouTubers addressing the pontiff included Louise Pentland, a British videomaker behind the Sprinkle of Glitter channel, who was praised by the pope for her fashion and beauty clips.
"I am glad that you carry out the type of work you said, following the line of beauty, it's a great thing. To preach beauty and show beauty helps neutralise aggression," said the pope, sharing a table and laughing along with the video bloggers.
The pontiff instead advised the videomakers to help those of their followers who feel lost. "You can create a virtual identity; you belong to this circle at least virtually. From that you can start taking a path of optimism and hope," he said."
Read the Guardian article.